With the growing number of options available on the market, buying the right tire for your bike can be tough. Much like car tires, tires for a road bike have become increasingly more technical, which makes it difficult to sift through all of the complicated terminology to find the best option.
Before you decide to shell out your hard-earned cash, use this guide to learn the pros and cons for each tire type.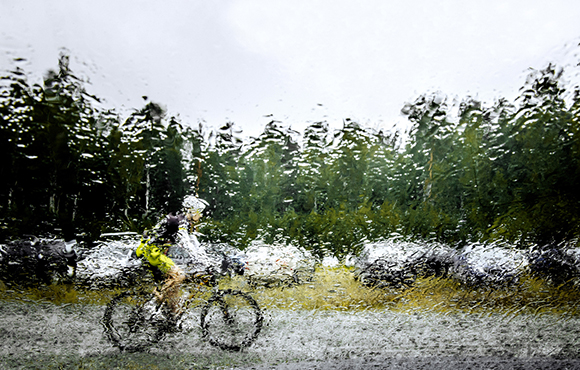 Most cyclists take extra precautions with the gear they choose in wet or windy conditions, but adjusting how you ride in inclement weather is perhaps even more important—and it's often overlooked. If you want to stay safe when it starts to rain, learning how and when to brake is a critical element to staying upright on the bike.
Traditional pull-cable brakes on road bikes work well with little maintenance in dry conditions, but when it's raining, things can get slippery quick. Decreased traction and the performance of rubber brake pads on metal rims are just a few of the obstacles you'll have to overcome to stay safe on the road.
Luckily, with a few tips, riding in the rain can be safe and enjoyable, as long as you're prepared. Stay safe and enjoy your ride in wet weather with these seven tips.